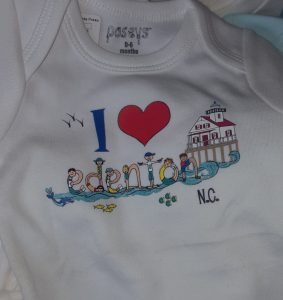 The Penelope Barker House Welcome Center is referred to as "Edenton's Living Room". So, naturally, we want to send you home with a little reminder of your time spent with us! Our library offers many wonderful books, ranging from children's selections to historical tomes on furniture. We also, of course, offer tea selections and décor! And don't worry about the babies, we have them covered, as well.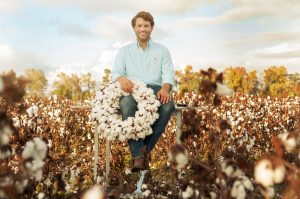 We are so very excited to announce that we have recently become the local retailer for Nicholas Askew Designs. Nicholas creates each of his signature cotton designs using the cotton he hand cuts from White Oak Farm where he grew up. The farm was started by his great grandfather in North Carolina in 1901 and passed down through four-generations. Cotton is part of a Southern tradition and his connection to it has been life long. Some of his earliest memories are of watching the sunsets casting a mesmerizing glow over the fields. Nicholas studied Horticulture Science at NC State University, rounding out his knowledge of botanical plants and garden design. Every cotton wreath and decorative arrangement is handmade and can be enjoyed year round. Although he currently resides in the Carolinas, his beautiful and elegant pieces are appreciated throughout the country.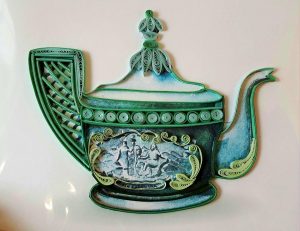 For your convenience, we have made several of our best selling items available for purchase online. We appreciate your support of the Barker House and Edenton Historical Commission and want to make your transaction as simple and seamless as possible. We gladly accept Paypal, which enables you to use a credit card or your bank account, however, should  you prefer to pay with check, feel free to mail your order to us at Penelope Barker House, 505 S. Broad St., Edenton, NC 27932.  Be sure to include taxes and shipping.  If you have any questions, just give us a call!
* Friends of the Commission receive a 10% discount off of all purchases both in our shop and on our web site so, if you haven't yet, become a Friend today!
* Purchases benefit the Penelope Barker House and Edenton Historical Commission, a 501(c)(3) nonprofit organization.