Edenton is REAL!
The little town that 300 years ago served as the Colonial Capitol of the newly defined territory of North Carolina invites you to help celebrate a rare anniversary in American history – 300 years of continuous existence.  And the old girl has weathered time well, as Forbes.com noted when they declared Edenton "one of America's Prettiest Towns".
Everyone's first stop while visiting Edenton should be at the Penelope Barker House Welcome Center, home of the courageous Penelope Barker, the organizer of the first (1774) political action by women in western cultures.  Situated at the base of South Broad Street alongside Edenton Bay, the house serves as "Edenton's Living Room".  Or take a Trolley tour and see the 1767 Chowan County Courthouse, the oldest in use courthouse in America and the Cupola House, among others.  The Courthouse stands today where it was plotted to stand in 1712. In Edenton, you will be seeing originals, not reproductions.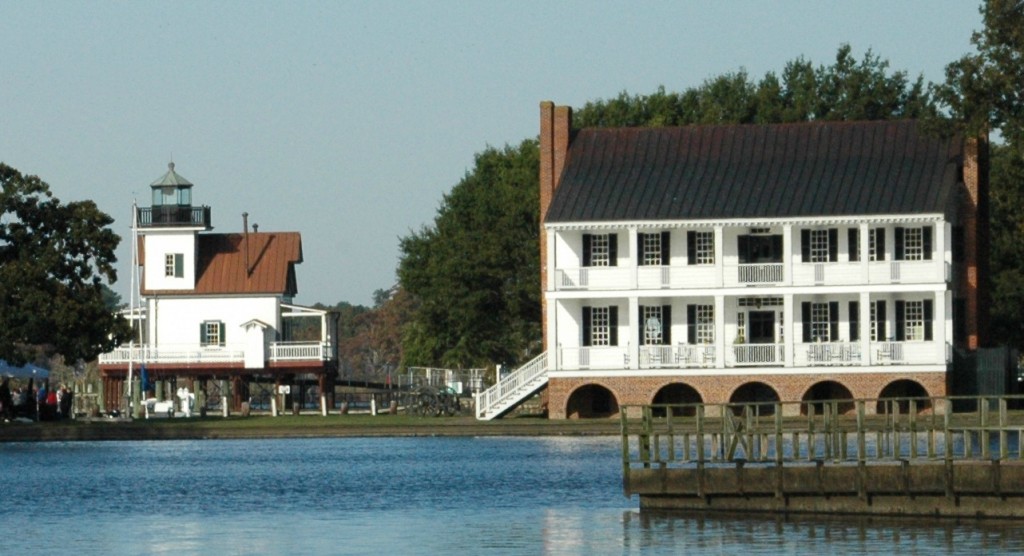 The Penelope Barker House Welcome Center (pictured right) and Roanoke River Lighthouse (pictured left) are open to the public seven days each week from 10:00 am – 4:00 pm. For more information contact us at (252) 482-7800 or info@ehcnc.org.
Another Amazing Candlelight Tour!
We cannot adequately express our appreciation for all of the hard work from our volunteers and hosts! This is what Edenton is all about! Enjoy the pictures

here.
2015 Taste of Edenton – A Huge Success!  
Beautiful weather, incredible food, and lots of happy people!  Thanks to all who contributed and came out! For pictures, visit our Facebook page

 here.
Videos Depicting Life in Edenton's History
April 2015 saw Edenton play host to more than thirteen hundred visitors who came to tour historic homes and gardens in Chowan County and historic Edenton.  Each of the following provides a short re-creation by local residents of scenes that could have played out on the streets of Edenton at the time of the Revolutionary War period, the Civil War and in the historic Edenton Cotton Mill Village.  Enjoy!
Courthouse debate about adding a Bill of Rights to the draft Constitution (many are unaware that North Carolina's first convention on ratifying the draft Constitution produced a negative vote; only after the Bill of Rights was proposed and strongly supported by leaders from Edenton, did a second convention ratify the new draft):
Life during the Civil War:
Town gossip around 1770:
A discussion about clothing design around 1775:
Life in the Cotton Mill village around 1910:
Historic Pictures of Our Area
Have you ever seen a photo of the Norfolk & Southern train ferry? Or heard of "Black Cat Alley"? Wondered what the Hinton Hotel on E. King Street looked like in the early 1900's, when it was the Bayview Hotel? Here's your opportunity. Feel free to share this link with your friends and if you have a story to tell about any of these photos, e-mail us at info@ehcnc.org.  Go HERE for more pictures and information!
Recent Pictures of Edenton
Edenton is, indeed, a photographer's playground.  There are so many "aha" moments just waiting for you to capture!  Click here to see just a few of those, and feel free to send us your best shots!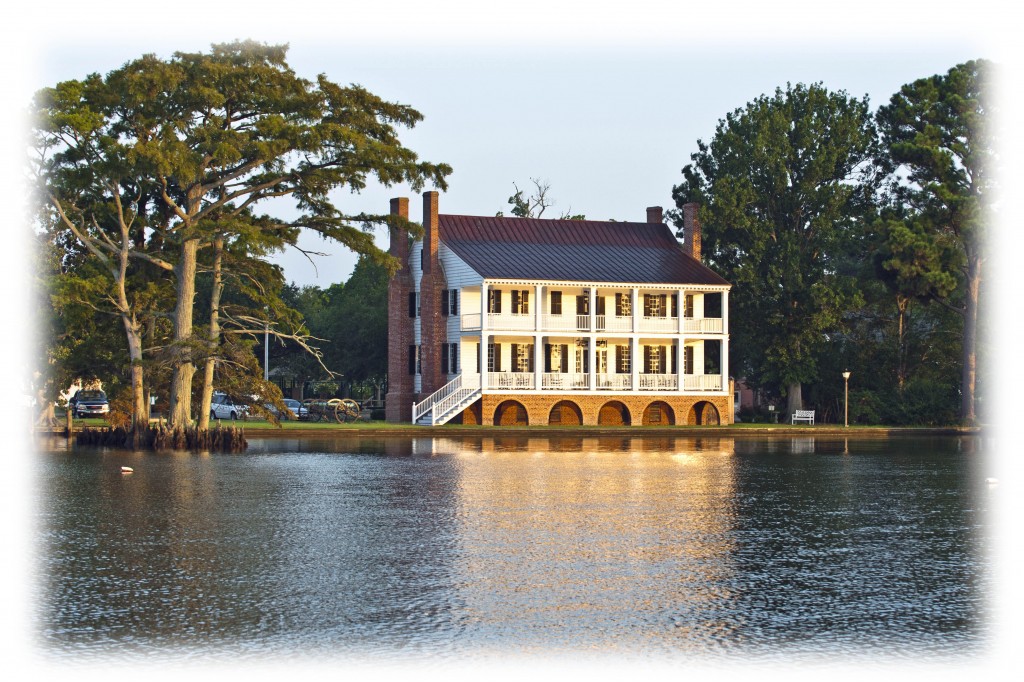 Other Sites for Great Pictures