Edenton is REAL!
The little town that 300 years ago served as the Colonial Capitol of the newly defined territory of North Carolina invites you to help celebrate a rare anniversary in American history – 300 years of continuous existence.  And the old girl has weathered time well, as Forbes.com noted when they declared Edenton "one of America's Prettiest Towns".
Everyone's first stop while visiting Edenton should be at the Penelope Barker House Welcome Center, home of the courageous Penelope Barker, the organizer of the first (1774) political action by women in western cultures.  Situated at the base of South Broad Street alongside Edenton Bay, the house serves as "Edenton's Living Room".  Or take a Trolley tour and see the 1767 Chowan County Courthouse, the oldest in use courthouse in America and the Cupola House, among others.  The Courthouse stands today where it was plotted to stand in 1712. In Edenton, you will be seeing originals, not reproductions.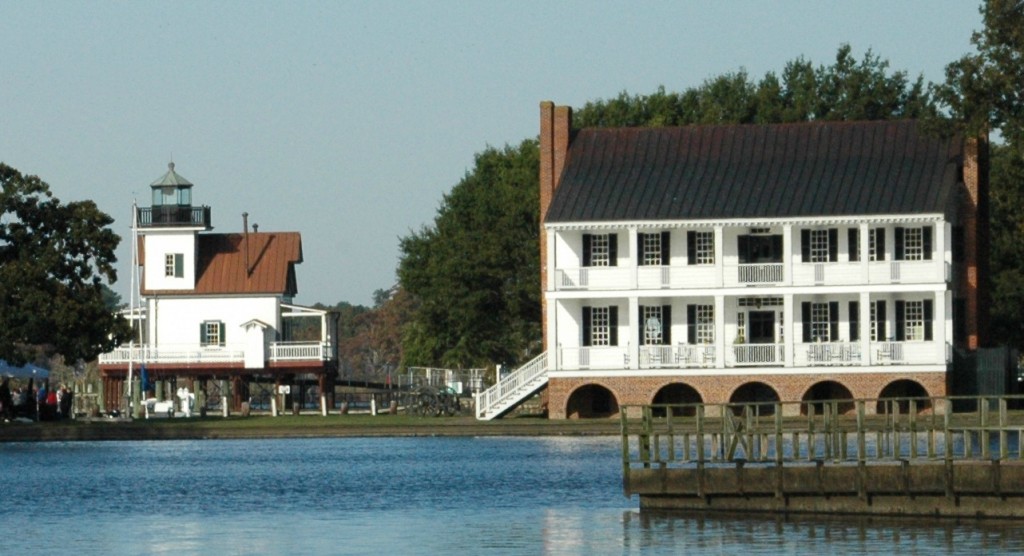 The Penelope Barker House Welcome Center (pictured right) and Roanoke River Lighthouse (pictured left) are open to the public seven days each week from 10:00 am – 4:00 pm. For more information contact us at (252) 482-7800 or info@ehcnc.org.
 Edenton's Museum Trail
What is a museum trail?  The breadth of Edenton's story simply will not fit inside a single structure unless you want to forget about the original buildings that are part of this little town's amazing contribution to the creation of the United States and to North Carolina.  The contents go beyond buildings to include stories about amazing people who served as the first colonial Governor of North Carolina, told a King "NO," signed the Declaration of Independence and the Constitution, helping to write both, created our first navy, served as George Washington's appointee to the very first U. S. Supreme Court, many U. S. Senators, Representatives and Governors of North Carolina and of slaves who became highly respected freed real estate owners, carpenters and builders of churches.
Without a building large enough to tell the story, we created a nice walk through the town connecting the sites.  They are all original buildings, not re-creations here, this is the real thing.  Use the map below to visit the Edenton Museum or follow the links to read about various sites.
(1) Barker House
(2) Joseph Hewes & 1778 Cannons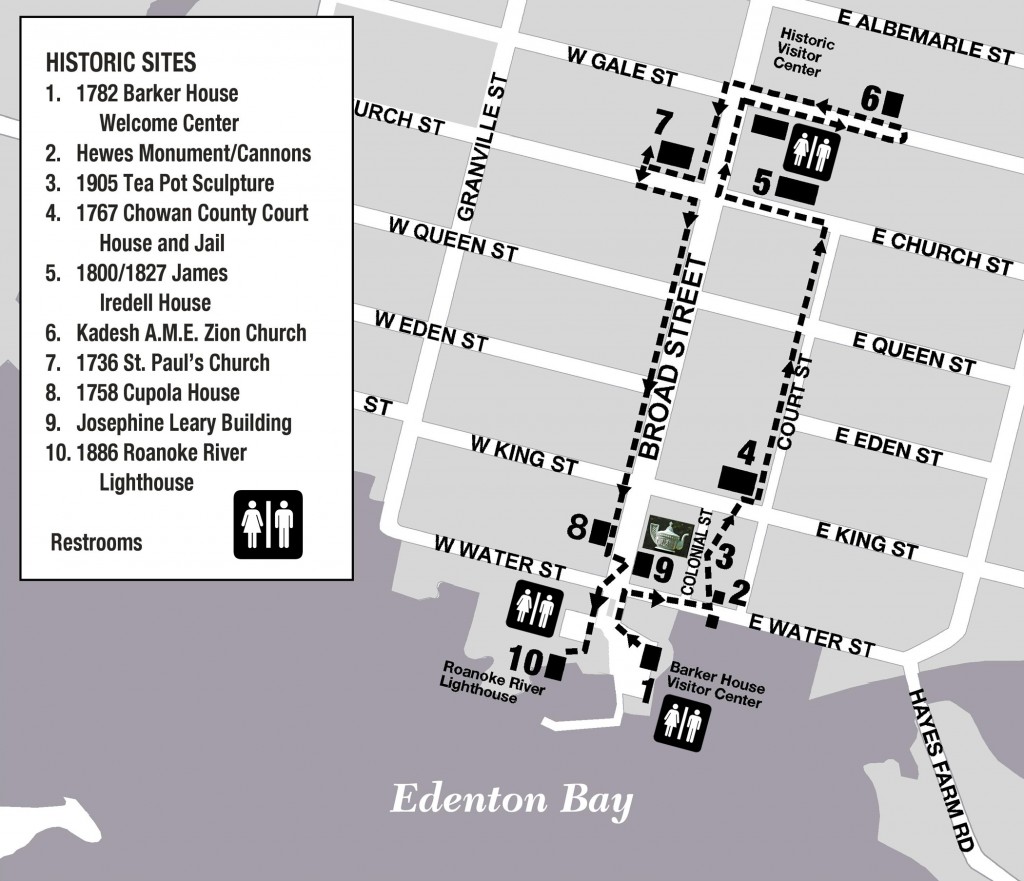 Videos Depicting Life in Edenton's History
Edenton is over 300 years old, which means that our streets have seen all kinds of fashions and ways of life!! For videos of what life in Edenton, NC might have been like throughout our history, click here.
Historic Pictures of Our Area
Have you ever seen a photo of the Norfolk & Southern train ferry? Or heard of "Black Cat Alley"? Wondered what the Hinton Hotel on E. King Street looked like in the early 1900's, when it was the Bayview Hotel? Here's your opportunity. Feel free to share this link with your friends and if you have a story to tell about any of these photos, e-mail us at info@ehcnc.org.  Go HERE for more pictures and information!
Recent Pictures of Edenton
Edenton is, indeed, a photographer's playground.  There are so many "aha" moments just waiting for you to capture!  Click here to see just a few of those, and feel free to send us your best shots!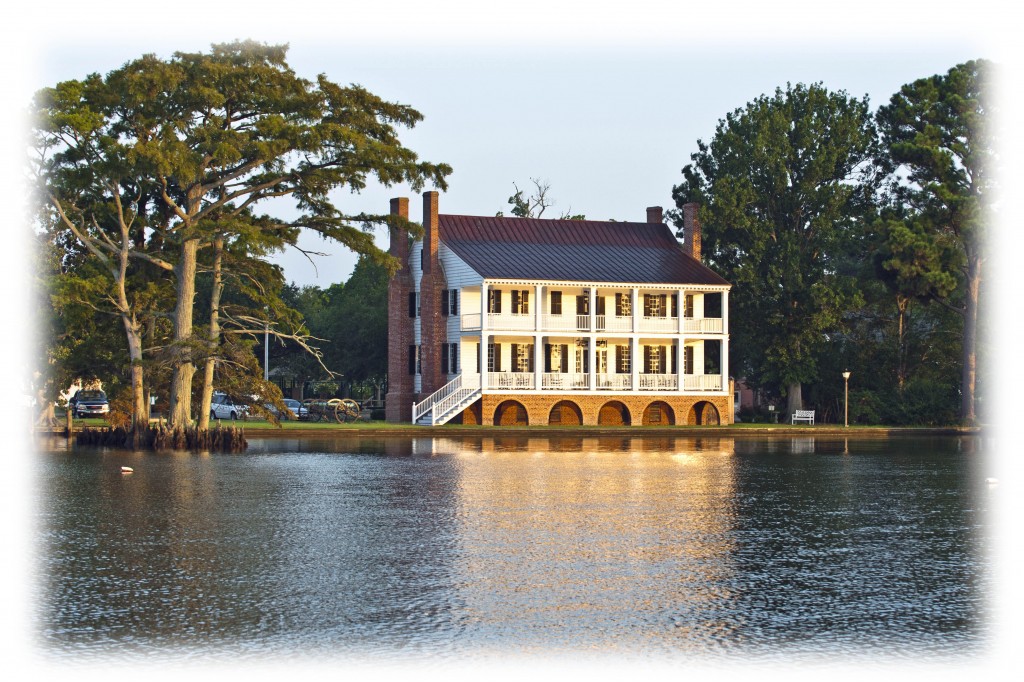 Other Sites for Great Pictures