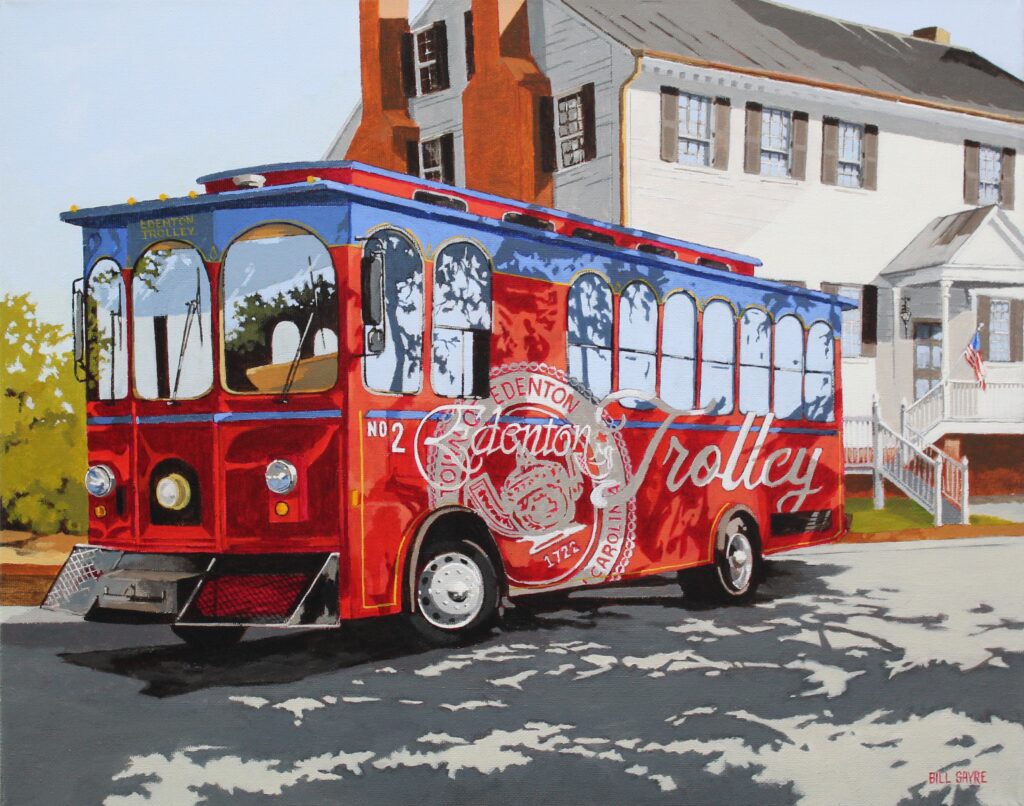 Tour Times: Mid-March Through Late December
Monday – Saturday 10:30 AM, 11:30 AM, 1:30 PM, 2:30 PM* NO TROLLEY ON THE FIRST TUESDAY OF EACH MONTH.
Sunday 11:30 AM, 1:00 PM
Tour Times: December 24, 2023 Through March 16, 2024
Monday, Wednesday – Saturday 10:30 AM, 11:30 AM, 1:30 PM, 2:30 PM*
NO SUNDAY OR TUESDAY TROLLEY
*Times are subject to change without prior notice. Saturday afternoons are popular for event rentals, which sometimes affects the afternoon tours. Please call ahead to confirm that your time of choice is available.
Cost
$12.50 Adult (12 and Over)
$2.25 Child (6-11 Years)
5 Years and Under Ride FREE
*Groups of 10 or more are $10 per person (paid in 1 transaction, please)
Tickets may be purchased at the Gift Shop in the Penelope Barker House Welcome Center, where the Trolley is also located.
*Service animals are welcome, but pets are not allowed on the Trolley. Children are welcome on the Trolley, but be aware that some sensitive subjects are discussed during this 45 minute tour. The Trolley is not an on-off tour, so be prepared to be seated for 45 minutes to an hour, depending on traffic.