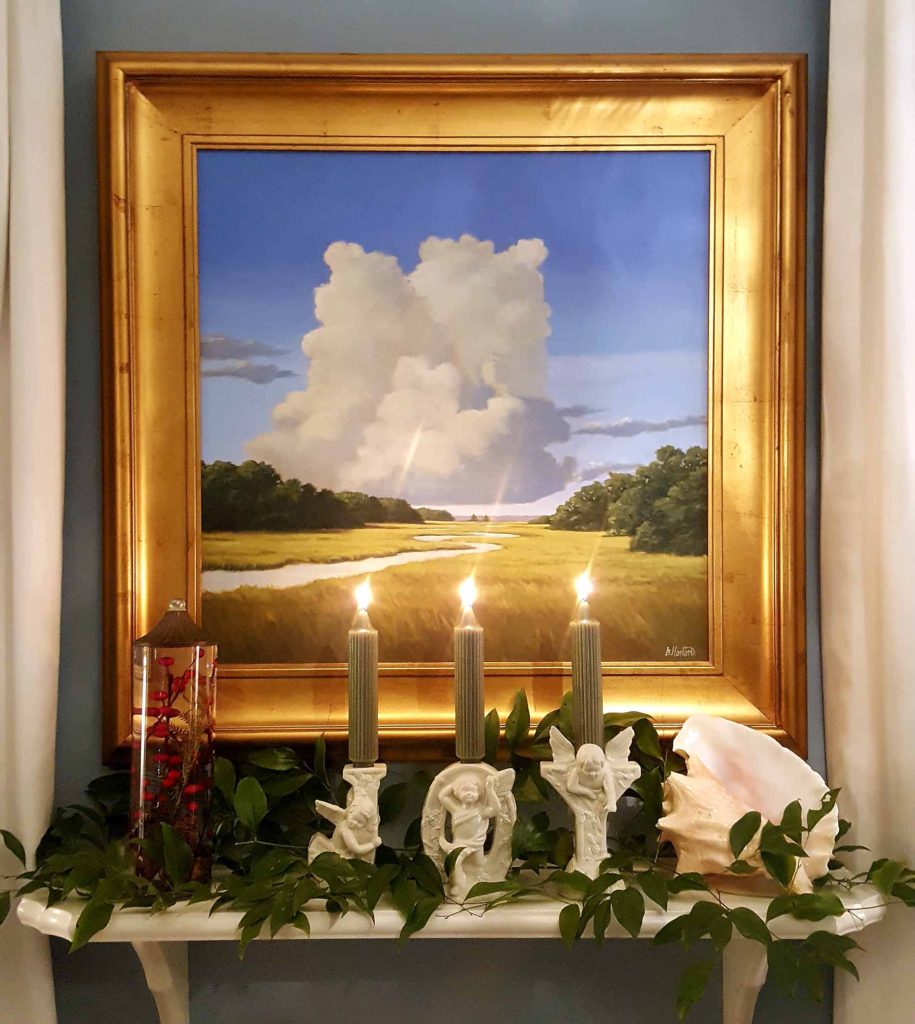 Although Covid-19 prevents us from having our traditional Christmas Candlelight Tour, we will not be defeated! This year's Tour, "Lights of Joy", will be unlike any we have ever had! Listed below are your options for participating, plus some other ideas for how to kick off your Christmas.
If you are able to make it to Edenton, there will be a Showcase Tour House. This is a unique, historic house that was built in 1790 and last seen on a tour more than 30 years ago. Tickets are just $15.00 and the house is open to tour from 10am to 5pm, December 11th and 12th. Inside this house, you will see the beautiful restoration carried out in the past two years and the special decorations by local florists and designers. We call this the Showcase of Holiday Decor!
Health and safety precautions will be taken, masks required and social distancing facilitated.
If unable to attend the Showcase Home, or you are just looking for more, then the feel free to enjoy the Christmas Candlelight Tour from the comfort of your own home! Just take our "Virtual Tour" of 18 gorgeous homes, some of which have NEVER been on the Tour, due to their location. This online tour (or CD, for an extra fee) will be made available via a purchased password, which will be emailed to you on the morning of Dec 11th. You, along with your friends and family, can watch in your pjs or dressed for a soiree! However you want to take the virtual tour, it is yours for $25. The tour will be online and available for your viewing for years to come.
Another option, if you are in town, is to purchase BOTH the Showcase and the Virtual Tour, along with box lunch (provided by the Cupola House) to enjoy in the beautiful, indoor space of "The Venue on Water Street" where you will be able to see some of the virtual tour on the big screen! This combination is just $35 (space is very limited as we follow indoor spacing requirements, so don't wait!).
To give as a Virtual Tour as a gift (what a wonderful gift to receive!), simply choose the item(s) you would like to give, purchase the desired number, and we will send you the code or reserve your to present to your loved one. To give a Showcase Tour as a gift, we will reserve the number of tickets you purchase under your name at Will Call, to be picked up on the day of the Tour.
Children under 12 are free for the Showcase only (please let us know how many children will be joining you, though, for the sake of social distancing). Combo tickets are the same price for all ages.
To summarize:
1.Come to the Showcase Home of Holiday Decor, purchase a ticket for $15. Ticket is good for BOTH days!
2. Add a box lunch, prepared by the Cupola House Association (see below), for $10.
Friday lunch
Saturday lunch
3. Take a Virtual 39th Annual Christmas Candlelight Tour of 18 homes for $25, to watch whenever you want.
4. And for those who want it all, you are welcome to do all three! Purchase the Showcase House Tour of Holiday Decor, the Virtual Tour of 18 homes, and a box lunch to eat indoors at "The Venue on Water Street. " all for $35. ( a $10 savings)
Friday at 11:00
Friday at 12:30
Saturday at 11
Saturday at 12:10
For groups of 10 or more who reserve at the same time, discounted tickets at $12 each are given for the Showcase Home Tour. Please call 252-482-7800 to reserve group tickets.
We encourage pre-sale of tickets, in order to minimize large crowds trying to enter the Barker House to buy tickets on the day of the event.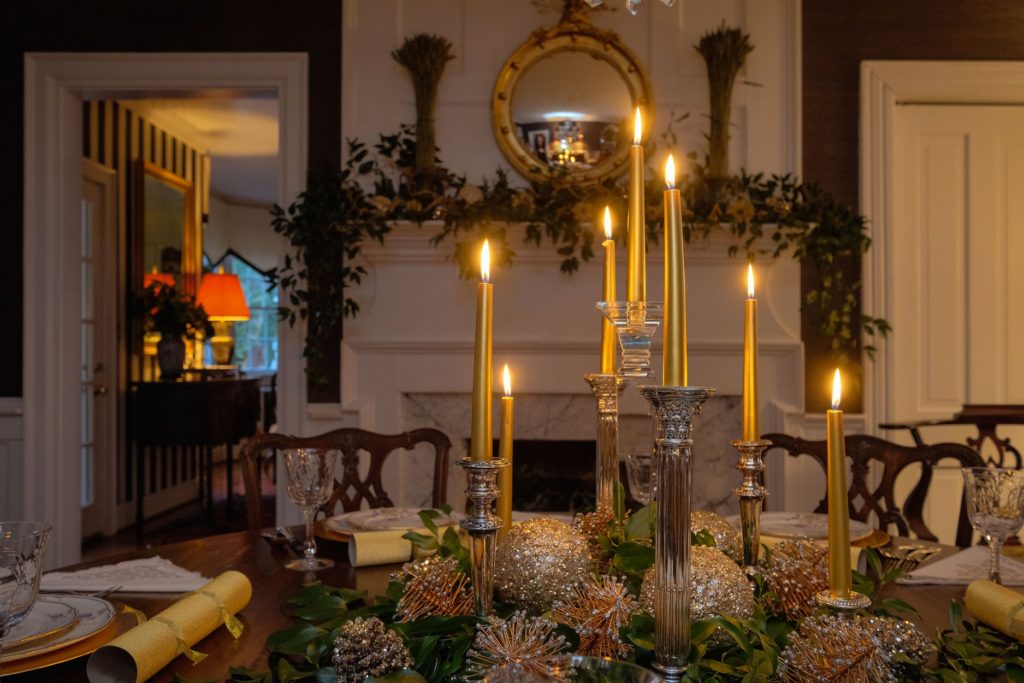 If you are in Edenton, you will also be able to enjoy the Cupola House, James Iredell Grounds, the Chowan Arts Council and the Historic Edenton Trolley. And while our traditional eggnog cannot be served this year, special activities are planned for your enjoyment. Of course the Penelope Barker House Welcome Center will be open for "Will Call" and ticket purchases the day of the event!
Our downtown shops, old and new, will be open for you to get started on your Christmas list. Restaurants and sandwich shops will also be open, OR you can order a $10 box lunch to pick up at the Cupola House, eat in the gardens or nearby parks (2 pieces of Chicken Kitchen fried chicken, bag of chips, dessert and water – all prepared or prepackaged to meet safety requirements).
Whichever way you choose to enjoy this year's Christmas Candlelight Tour, we look forward to making some beautiful memories for you! Merry Christmas!